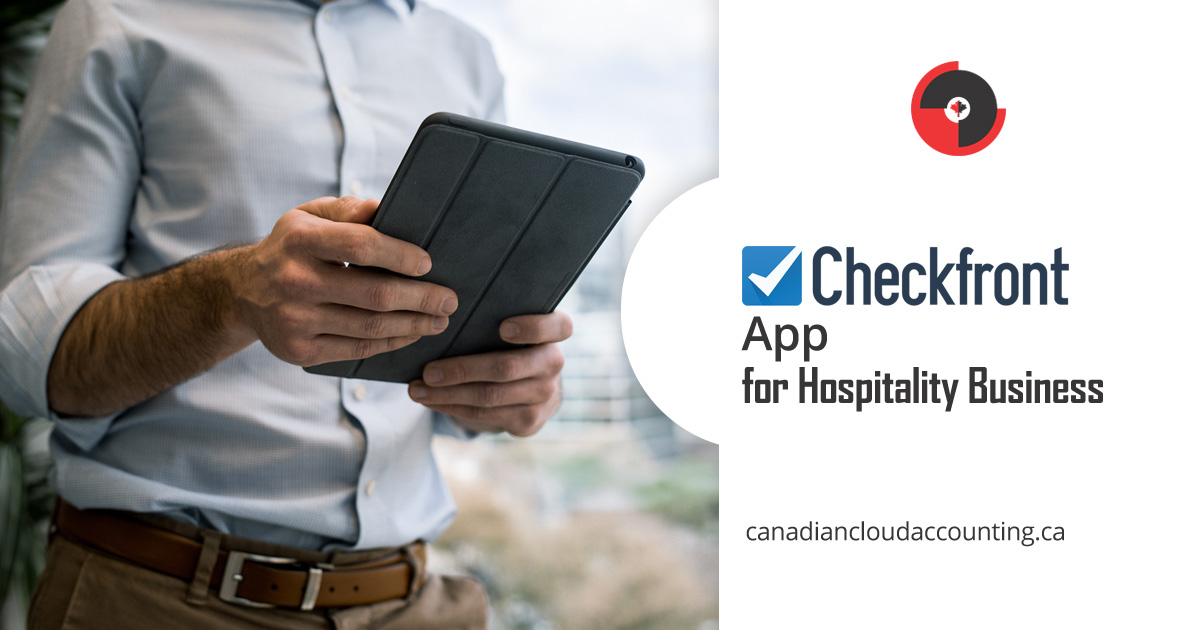 In addition to a reliable accounting system, every hospitality business requires a robust solution for appointment bookings, invoicing, and customer management.
We're long past the days when all bookings could be managed through phone calls and physical appointment books. Today, clients understandably expect to be able to book and manage their appointments online.
These days, there are a few online booking solutions for the hospitality industry, and one of the best is Checkfront.
Checkfront for Tourism Business
Checkfront is a cloud-based booking and customer management solution. When combined with the right accounting system like Xero, it becomes a powerful solution for your tourist destination business.
With Checkfront, clients can effortlessly book and manage their appointments from the mobile app or online via your website. It not only handles appointments, but also integrates other handy features like inventory management, website integrations, and customer invoicing.
There are a number of major benefits of using Checkfront in the hospitality business. Let's look at some of those now.
Website Integration
One of Checkfront's most customer-friendly features is its website integration. It's seamless and provides a great user experience for your clients. All a customer needs to do to book an appointment is to visit your website. They'll have full calendar access to Checkfront, allowing them to pick from all available dates to manage their own booking. You can also integrate Checkfront on Facebook!
Reporting
For your business to grow, you need data. That's why Checkfront's excellent reporting functions are so essential. You can access all system activity, transactions, booking volume by day and month, website traffic, a daily cash-out report, and more. These reports can also be exported to your spreadsheet program of choice.
Security
It seems like every week there's a new high-profile security breach with customer information, including credit card information, being released online. What a nightmare! Checkfront has robust measures in place to prevent these kinds of intrusions, including GeoTrust, Safe Harbor, and Trustwave certification, PCI DSS compliance, and 256-bit SSL encryption. They have servers throughout North America, the UK, and Asia, so no matter where in the world you are, you'll be able to access their services with ease.
Checkfront Billing and Invoicing
As bookkeeping and accounting specialists, we're highly critical of billing and invoicing features. We're pleased to give Checkfront's customer management solutions our seal of approval!
Checkfront offers branded customer invoices that are automatically sent to clients after their appointment. This is great for personal trainers, for example. Even better, these clean and professional looking invoices are mobile friendly and even have embedded QR codes to enable quick payments and check-ins. The invoicing functionality can offer fitness businesses remarkable levels of convenience since there's so little manual work involved. That said, if you want to change some details on an invoice or booking, it's as easy as logging into the system.
Other Integrations
As accountants, one of the things that we appreciate most with any booking or a CRM software is its compatibility with accounting software.
Checkfront integrates with Xero accounting software. To date, however, it does not offer a connection with QuickBooks Online software. Our personal preference with Xero anyway. However, if you are a fan of QBO, you will need an accountant's or professional bookkeeper's help to ensure that your data from Checkfront is not lost and / or recorded correctly.
What Are the Downsides?
Like any customer management application, Checkfront is ever-evolving as it strives for perfection. There are a few areas that could still use a little work. The interface could use some updates since some of the more advanced features tend to be buried under layers of menus.
When you search for Checkfront online, you might find some complaints about their customer service. The trick here is that the vast majority of those complaints were made in the first year of business. Today, Checkfront has a reputation for excellent customer service. This is a powerful lesson that the internet is "forever," and mistakes made a few years ago can follow you all the way to today. Thankfully, Checkfront has repaired its customer service reputation and now offers generally excellent service.
Bringing it Home
Apps like Checkfront offer businesses in the hospitality industry a robust set of tools. When combined with the expertise of a dedicated accountant or a bookkeeper, it's a powerful resource that can really help your business to scale. If you're looking for an online booking system, Checkfront gets a thumbs up from us.
At Canadian Cloud Accounting, we understand the unique demands of the tourism & hospitality industry and can help you manage your finances and equip you for success. Contact us today to discuss your bookkeeping needs.