Nutritionists are often passionate and caring entrepreneurs who only want to help others live a healthier life. As such, they might be well versed in nutrition, fitness, and wellness, but there are other sides of entrepreneurship. Administration of your nutrition practice can be extensive and demanding. A professional bookkeeper who specializes in nutritionists' practices can help.
Often times, bookkeeping is either ignored at the startup phase of business' growth or managed by family members who have little or no experience in the field. Those businesses usually get by for the first year of operations, but getting closer to the year-end gets harder and harder since the understanding of how to read the results of your operations becomes more and more complicated. On many occasions, small business owners are trying to save money on everything, including the bookkeeping (Wave) or client management software. They also rely on standard charts of accounts disregarding specific needs of their business' industry or best bookkeeping practices. 
Bookkeeping for nutritionists might involve setting up automatic billing systems, keeping track of clients' bills, and helping to manage the budget and cash flow. An experienced bookkeeper for nutritionists can also offer financial advice, telling the nutritionists they work with about potential business expenses and write-offs that will lower their tax bill. This is especially important when you're in startup mode.
Canadian Cloud Accounting specializes in bookkeeping for nutritionists and health practitioners so you've come to the right place! We have experience with the multitude of accounting and supporting programs as well as programs specific to the healthcare industry like Janeapp and Accuro.
To learn more about our services and how we help with bookkeeping for nutritionists like yourself thrive, we invite you to contact us today!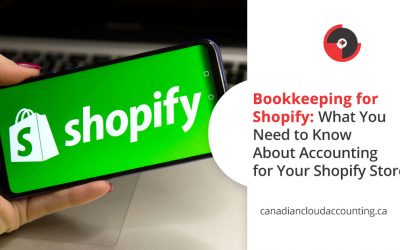 When you first started your Shopify store, did you consider the aspect of bookkeeping for Shopify? There can be a lot to learn! When people first come up with the idea for an e-commerce business, they rarely consider the nitty-gritty details that come with it. They...