What bookkeeping solution do you use for your medical practice? When looking for a  bookkeeper for health practitioners, there are several things to keep in mind.
While the focus of the majority of health practitioners in Canada is on their patients' wellbeing, it's critical not to forget that a healthcare practice is a business as well. For any business to be successful, there's an administrative side that needs attention. It's essential to keep accurate books with effective, timely accounting.
Finding focused and professional bookkeeping for chiropractors, RMTs, nutritionists, and other medical professionals can be tricky because of the specialized nature of the field of work. What you need is a bookkeeper who has experience with the industry, understands the needs of medical practice, can set up and support required accounting programs and properly link them to the client tracking software, and so on.
Canadian Cloud Accounting
No matter what kind of Canadian health practitioner you are – nutritionist, chiropractor, RMT, Osteopath, Acupuncturist, or another specialist – the help of a qualified bookkeeper can make your business a success! And you don't need an in-house bookkeeper; virtual bookkeeping will keep your costs down and profits up.
When you outsource your health practice's bookkeeping and accounting needs to Canadian Cloud Accounting, you instantly gain all of the benefits of our financial experience. Even better, we're always available, just one email away!
To learn more about our services and how we can help a Canadian health practitioner like yourself thrive, we invite you to contact us today!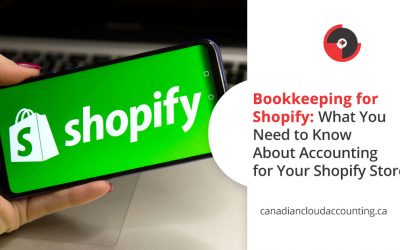 When you first started your Shopify store, did you consider the aspect of bookkeeping for Shopify? There can be a lot to learn! When people first come up with the idea for an e-commerce business, they rarely consider the nitty-gritty details that come with it. They...