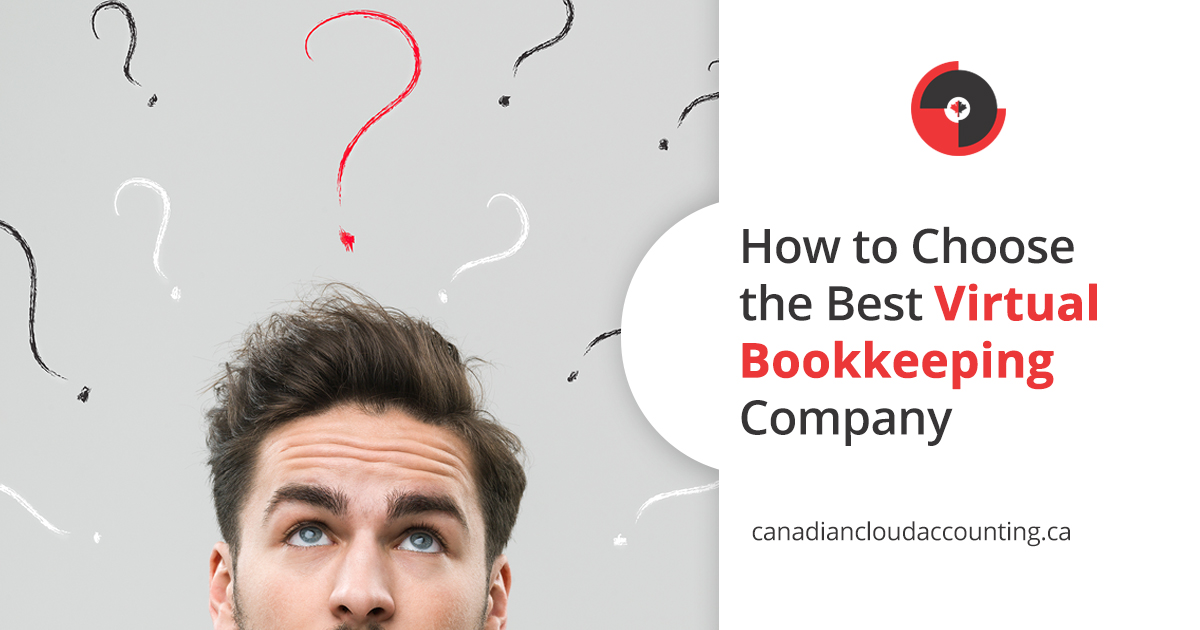 You know what's amazing? We are now lucky enough to live in a world where you can engage just about any kind of professional service virtually thanks to the internet. Working with the virtual bookkeeping company is one of those things that could easily be done remotely.
Not only has cloud-based accounting software made it easier to keep track of your business' financials, but it's now made virtual bookkeeping possible! 
A virtual bookkeeper is an accounting professional who will work with your business remotely by using cloud-based software that both you and they can access anytime, anywhere, with any internet-connected device. 
Typically, virtual bookkeeping company is more affordable since it doesn't have to pay as much overhead as a traditional bookkeeper in an office. This makes virtual bookkeeping companies an amazing choice for small businesses. However, there are plenty of virtual bookkeeping companies out there, so how do you know which one is the best choice for your business?
Here are our top four tips to help you choose the best virtual bookkeeping company that'll work for you.
Ask Your Virtual Bookkeeping Company About the Software Being Used
Cloud-based accounting software is key to virtual bookkeeping, but it only works if you're both using the same software. If you love Xero, but you're interviewing a virtual bookkeeper who only uses FreshBooks, it's just not going to work.
Related
That's why the first question you should ask a virtual bookkeeping company is what software do they use and why? It's possible that they have good reasons for using that software and switching your books over to that new software may be beneficial to your company. This question will really help you figure out if you want to work with them or not.
What's more, bookkeeping software isn't the only software needed to collaborate successfully with a virtual bookkeeper. Find out if they use other tools that are important for communication. For example, will they have a face to face meeting with you on Zoom or Skype? Do they prefer email or do they use a chat tool like Slack or WhatsApp? Are you comfortable using Hubdoc or Google Drive to share relevant documents?
An excellent virtual bookkeeping company will have a structure in place that includes:
Core accounting software

A remote app for web conferencing 

Project management tools

Communication apps 

File and document management 
Assess Their Online Presence
A professional website alongside social media are great ways for business' to demonstrate their knowledge and expertise. So, any virtual bookkeeping company you're looking to hire should have an active online presence that includes a comprehensive website. 
When the virtual bookkeeping company has an active online presence, you won't have to rely solely on the claims they make about what they can do for your business because you'll be able to see the advice they're offering to others on platforms like LinkedIn and Facebook.
Plus, if your potential virtual bookkeeping service understands the value of positioning themselves as an expert and adding to the online conversation, then there's a good chance they'll be genuinely helpful to your business.
Learn How They Deal With Their Clients
A great virtual bookkeeping service is efficient. A great way to assess this is to ask any prospective bookkeeping company about their onboarding process. Do they have one and can they clearly provide you with the steps to how it will work? If they can't answer this question clearly, it could be a bad sign! 
It's also important to keep track of how the interview process is going with your prospective bookkeeper. Is it hard to find time to speak with them? Do they respond within 24 hours? What's their email bedside manner? The more efficient this part of the process is the better chance you have that once you're a client, the process will remain efficient. 
Ask About Deliverables and Pricing
In the era of cloud accounting and virtual bookkeeping services, there's no reason why your financial reports shouldn't be sent to you on a predetermined schedule. Another vital question to ask a virtual bookkeeping company is "what will the deliverables be each week or month?"
You should also ask about how the virtual bookkeeping service will review your reports with you because any good virtual bookkeeping company will include a review with you. It's possible that this option will cost more, but it's an option that should be there. 
Lastly, you need to discuss pricing because you should know what you're paying for. That means there needs to be a well-defined set of deliverables. If your prospective bookkeeping company can tell you how much it will cost for what services it's a good sign that they're professionals who know what they're doing and will help your business. 
Tying it All Together
The bottom line is: you want a virtual bookkeeping service that'll follow the best practices listed above so that there are no gaps in the virtual bookkeeping process that could result in miscommunication or inefficiency.
Keep an eye out for a virtual bookkeeping firm that not only uses cloud-based accounting software you're comfortable with, but that has a system of software and apps that'll provide an excellent customer experience. Make sure they have an online presence that shows off their professional expertise to reinforce their credibility. Lastly, ensure they have an efficient onboarding process and that they offer transparent pricing based on a defined set of deliverables.
Fortunately, Canadian Cloud Accounting ticks off all of these crucial boxes so if you're in the market for the best virtual bookkeeping firm in Canada, we're more than happy to help!
At Canadian Cloud Accounting, we have the right systems in place that'll get you what you need much faster and at a higher quality for a fraction of the cost of traditional bookkeeping services. So don't hesitate to reach out to us today and find out how we can work with you!