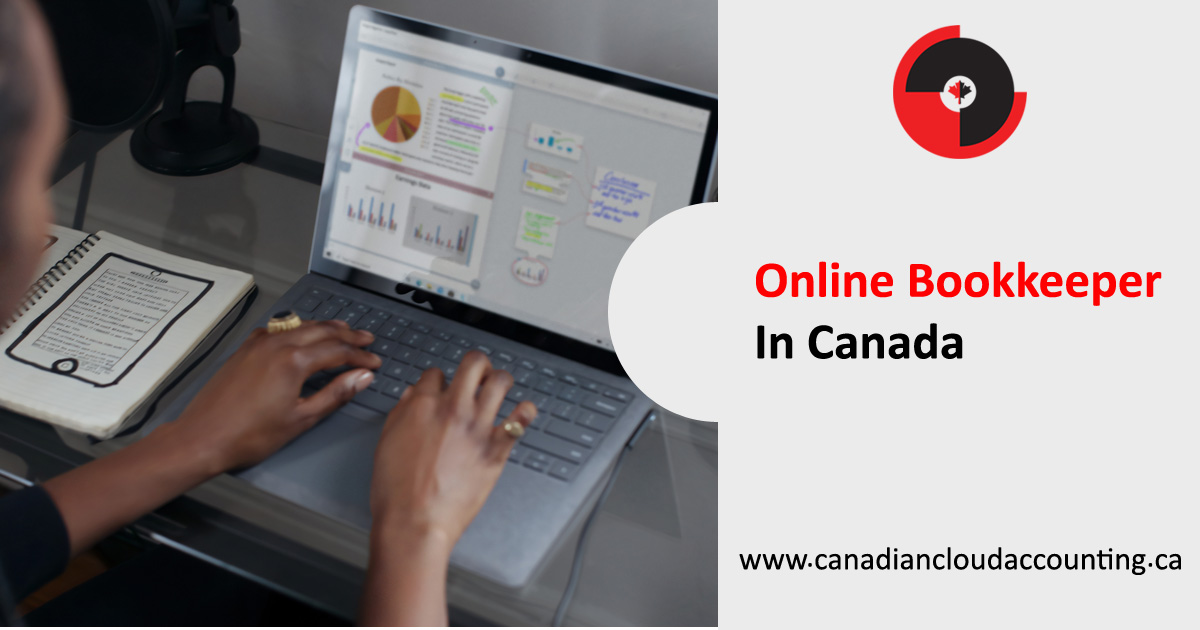 What is an Online Bookkeeper and Why You Need One
Hiring an accountant or full-time bookkeeper is an unnecessary expense for most small businesses, especially when you could get an online bookkeeper to do the job. Let's take a look at what an online bookkeeper is and why you need one.    เว็ปแตกง่าย
What is an Online Bookkeeper?
An Online bookkeeper works remotely. They won't visit your office and could be based anywhere.
What are the Advantages of Using an Online Bookkeeper in Canada?
Here are just a few things that an online bookkeeper can help you to do:
Save time – Concentrate on running your business, not doing your accounts
Save money – Hiring an accountant or in-house bookkeeper is an unnecessary expense
Catch up – Get your bookkeeping up to date! It can be easy to fall behind when you're busy
Avoid unnecessary stress – If you find bookkeeping stressful or don't have the relevant skills, you need expert help
Understand business performance – Know exactly how well your business is doing financially at any given time
Improve your relationships – Poor bookkeeping can lead to problems with your bank, your customers, your suppliers and your employees
Pay staff – Ensure your team are paid accurately and on time
Our Canadian Online Bookkeeping Services
Our professional team can help you keep all your business finances up to date, including:
Recording financial transactions
Reconciling bank accounts
Managing bank feeds
Handling accounts receivable
Handling accounts payable
Assisting with tax compliance
Preparing financial statements
Undertaking your payroll and other human resources functions
Bookkeeping Software
We are Xero, QuickBooks Online, Wave, and FreshBooks specialists but are also familiar with other bookkeeping applications.
Xero is great if you're just starting out, but QuickBooks is more scalable and is ideal for growing businesses that are selling products. FreshBooks is perfect for service-based freelancers and solopreneurs.
E-Commerce Bookkeeping in Canada
We have a great deal of experience working with e-Commerce platforms and payment gateways. You can be assured that your online store will be in safe hands: Shopify, Wave, Checkfront and much more.
Bill Payments
Keeping up with your bill payments can become a real chore. Our team takes care of all that for you, freeing you up to do the things that really matter to your enterprise, like getting customers, selling products and making money.
Why Should You Hire Canadian Cloud Accounting?
In business, you never know what's around the next corner. We want to help you ensure you're prepared for whatever comes your way. We offer you:
COMMUNICATION – We will ensure you get all the feedback, reports and information you require based on your specifications. Our professional team is used to customizing everything to meet your personal needs. Whether you want weekly summaries or one detailed email each month, we are happy to accommodate your wishes.
EXPERIENCE – You can rely on our experienced team to have the knowledge for dealing with the demands of even the most complex online bookkeeping in Canada. We are used to working through issues and creating solutions tailored to your business needs.
SUPPORT – Whenever you need support, our team is here to help. Whatever the issue, our Canadian online bookkeeping experts can solve your issues, create custom solutions, research data and provide you with answers quickly and efficiently.
How much does an online bookkeeper in Canada cost?
For most businesses, an online bookkeeper will charge between $300 and $1000 a month for their services.
For this, we offer not only basic bookkeeping but tax, payroll, CFO, accounts payable and more. To create your custom bundle that supports your business where you need it most, contact us for more information.
Why are we different from other online bookkeepers in Canada?
Our online bookkeepers are supported by a professional accountant. All work that is produced by our bookkeepers is reviewed before it is made available to you. This way, you can rest assured that it is accurate.
We have a long history of experience in various different industries and have been working remotely for many years.
What type of businesses are best suited to online bookkeeping?
We offer our services to a wide range of companies, those that are especially suited include:
e-Commerce stores
Freelancers including – writers, illustrators, software designers, graphic designers, engineers or videographers
App developers
Health and wellness enterprises that take online bookings and payments
Get in Touch
For a free, no-obligation conversation, you can reach us through our –
By email in**@ca*********************.ca
Or by phone – 1-888-339-9975