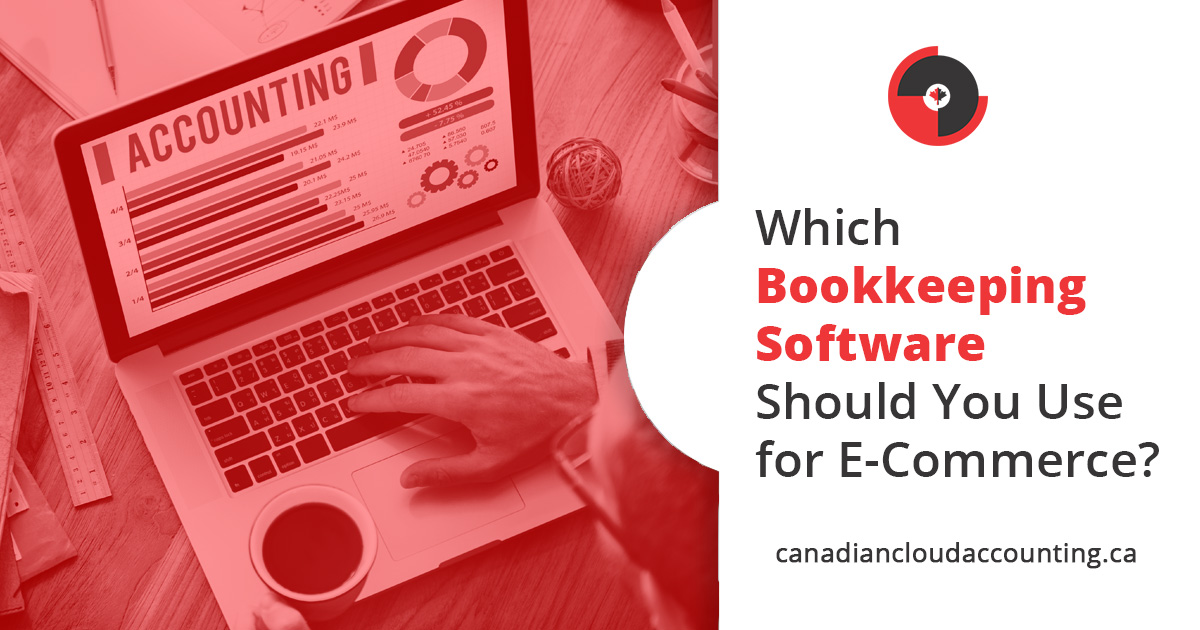 Do you love the freedom that comes with owning your own e-commerce business?
Running an e-commerce business comes with many benefits such as being your own boss, making your own schedule, and working from anywhere in the world. If you want your e-commerce business to be a success, it's imperative to choose the right bookkeeping software that will help you leverage the flexibility and profitability of this industry.
There's no shortage of options when it comes to bookkeeping software, and not all of them are created equal. You need to ensure that the software you choose helps you face the unique challenges of being an e-commerce retailer.
That's why we've compiled a list of things you should know to determine which accounting/bookkeeping software is right for your e-commerce business.
Managing Inventory
Inventory management can be challenging when you run an e-commerce business. Inventory is often stored in warehouses or distribution centers off-site. What's more, many e-commerce sellers have multi-channel sales. Effective inventory management software will help you connect all your sales channels to ensure you don't run out of stock or face other inventory issues.
When choosing e-commerce accounting software, you need one that will integrate seamlessly with your inventory management solution, either directly or using a third-party application to connect them.
Sales Tax
As an e-commerce business owner, chances are that you sell your products all over the world. That kind of reach is one of the biggest advantages of running an online store. However, with a global market comes the issue of sales tax compliance.
While many accounting solutions include a sales tax module, most do not manage sales tax compliance or filing the sales tax returns. It's a good idea to pick an accounting/bookkeeping software that will integrate with sales tax automation programs such as Avalara or TaxJar.
Cloud-Based Bookkeeping Software for E-commerce
If you want your business to run like a well-oiled machine, then all the components of your e-commerce business need to work together. From inventory management to sales tax compliance to the platform you're selling on, your e-commerce accounting software is the glue that holds everything together. Your accounting solution will help you figure out your current level of financial health and how profitable your business currently is. That's why we recommend using cloud-based accounting software for your e-commerce business.
Cloud-based accounting software comes with many benefits that far outweigh the costs. For example, when you use cloud-based accounting software, you'll have the advantage of features like:
Live access for multiple users
Seamless integration
Automatic software updates
Our #1 Pick is Xero
For any e-commerce business owner, we think Xero is the best solution. Xero offers three affordable pricing options to suit businesses of any size. Xero also provides essential features for e-commerce businesses such as entering bills, reconciling bank transactions, and handling multiple currencies.
What's more, Xero integrates flawlessly with several universal apps used by e-commerce business owners. And if direct integration is not available, you can typically use an application like Zapier that will help you connect the various components of your e-commerce business to Xero.
Xero is also supported by thousands of accountants and bookkeepers all over the world, so you're sure to find support for your e-commerce business when you use this accounting solution.
If you aren't convinced and want to compare some of the biggest names in cloud-based accounting software to see if Xero really is the right option for your e-commerce business, check out our helpful blog post here.
Hiring a Professional Accountant is Still Important
There's no doubt that using a cloud-based accounting/bookkeeping software like QuickBooks will relieve many of the daily hassles associated with maintaining your business' financials. That said, the best way to ensure the success of your e-commerce business is to hire a professional accountant who will work with your accounting software of choice.
A professional accountant can help you with the normal functions of software integration and recordkeeping, as well as help make sure you're keeping up with sales tax compliance and filing your income taxes correctly.
Contact Canadian Cloud Accounting
Here at Canadian Cloud Accounting, we specialize in helping e-commerce businesses! We can set up your accounts, convert from Excel to QuickBooks, integrate your accounting software with your e-commerce store, and even assist with keeping track of inventory, customers, and other types of tracking setups.
So don't hesitate to get in touch with us today to find out how we can take your e-commerce business to the next level.