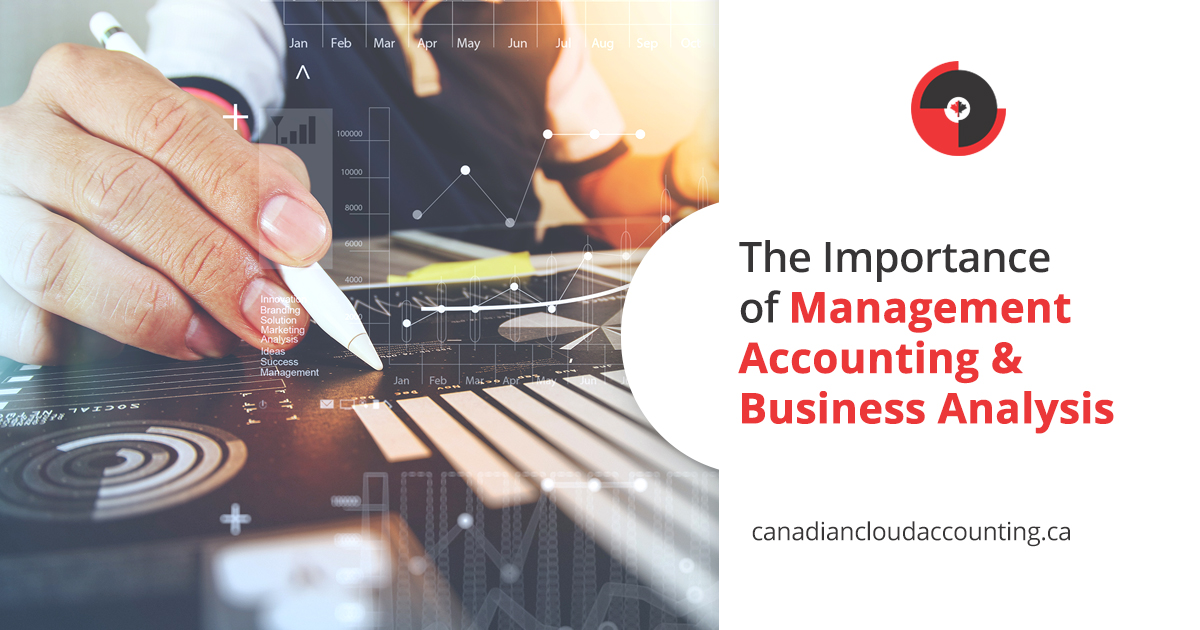 As a small business owner, you understand the importance of accounting, but have you heard of management accounting? 
Management accounting's primary focus is on the analysis of your business' prior financial and operational activity. This form of accounting looks at your business' results year-over-year, analyzing the changes, and proposing a future course of action. 
Management accountants work more within industries in roles like controllers, financial analysts, VP of finance, etc. Management accounting is focused more on internal stakeholders' needs, rather than the reporting of financial results to external parties (tax returns, audits, etc.). 
Since management accounting is mostly aimed at helping managers inside the organization with decision making by offering detailed and timely financial and statistical information to managers, it can really help your business take off.
So no matter the size of your business, here's why management accounting and business analysis is crucial for success:
Cost Analysis
As a business owner, you need to ask yourself, "How should I spend my budget?"
A management accountant's most important job is to perform a relevant cost analysis to figure out the existing expenses and provide suggestions for your business' future activities. 
Before your company takes any action with your budget, you need to explore all the possibilities to determine the best method for increasing your profit. Therefore, a management accountant will analyze various sales channels, products, services, and marketing activities to discover the most profitable business model.
Once your management accountant is finished with their relevant cost analysis, it'll help you make better, evidence-based decisions.
Reviewing Your Products
Are you reviewing your current product range? A management accountant will give you all of the financial and business statistics that are vital in helping you decide exactly which products are profitable, which products aren't, and how you can fix that. What's more, a management accountant can give you insightful metrics to help you understand how the decisions you make have affected the profitability of an individual product.
Launching New Products
Part of growing and scaling your business means launching new products. So, if you're thinking about how to introduce new products to your business, you need management accounting! Management accounting will help you through every stage, from initial planning all the way through to execution. A good management accountant will give you a detailed breakdown of your business' production capabilities and an accurate picture of the market as a whole. This is essential when it comes to determining how much you need to charge for a new product, how much of that product you need to make, and whether or not it is worth bringing on additional staff to help deliver the new product.
Related
Staffing
Speaking of bringing on new staff, this is another area where management accounting can be extremely valuable. As a business owner, you know that making decisions about hiring new staff and setting their wages can be a real hassle. Fortunately, management accounting can help you make the right decision by providing the information on exactly how much you can afford to spend on staffing, and the returns you can expect from your investment in new employees.
Defining Your Budget
When it comes to your business' budget, nothing is random. In fact, any budget-related decisions must comply with your sales history and marketing database. This is where management accounting can come in handy. A professional management accountant will help you analyze former activities and define investments for your future actions. Management accountants create financial plans for each department, project, marketing campaign, or any new products.
Controllership
Another critical aspect of management accounting is controlling. In particular, the Controller assesses the work of all the branches in your company and makes conclusions related to each financial performance. 
This is how you learn about the reasons for both the loss and the profit generated by each of your departments. This makes it much easier for you to cut down on operational costs. For example, you can reduce salaries in departments that aren't performing well or cut the number of employees. Or, you can invest in the departments that prove to be highly profitable, which will increase the total profitability of your business.
Planning
Lastly, another advantage to management accounting stems from its potential to identify financial patterns and predict future developments. Management accounting allows you to stay current on the latest industry trends, which helps you react promptly and implement strategies that enable you to stay ahead of your competitors.
By leveraging the planning power of management accounting, you can create long-term business policies, which will help you ensure that your whole team stays on track and works together towards achieving your business goals.
We Offer Controller Services
As you can see, proper management accounting can help any business scale to the next level by providing precise and accurate data and statistics that are critical to the success of your company. Without these meaningful and actionable insights, it's nearly impossible to evaluate the current state of your business and plan for future action. 
If you require Controller Services, don't hesitate to contact Canadian Cloud Accounting today!