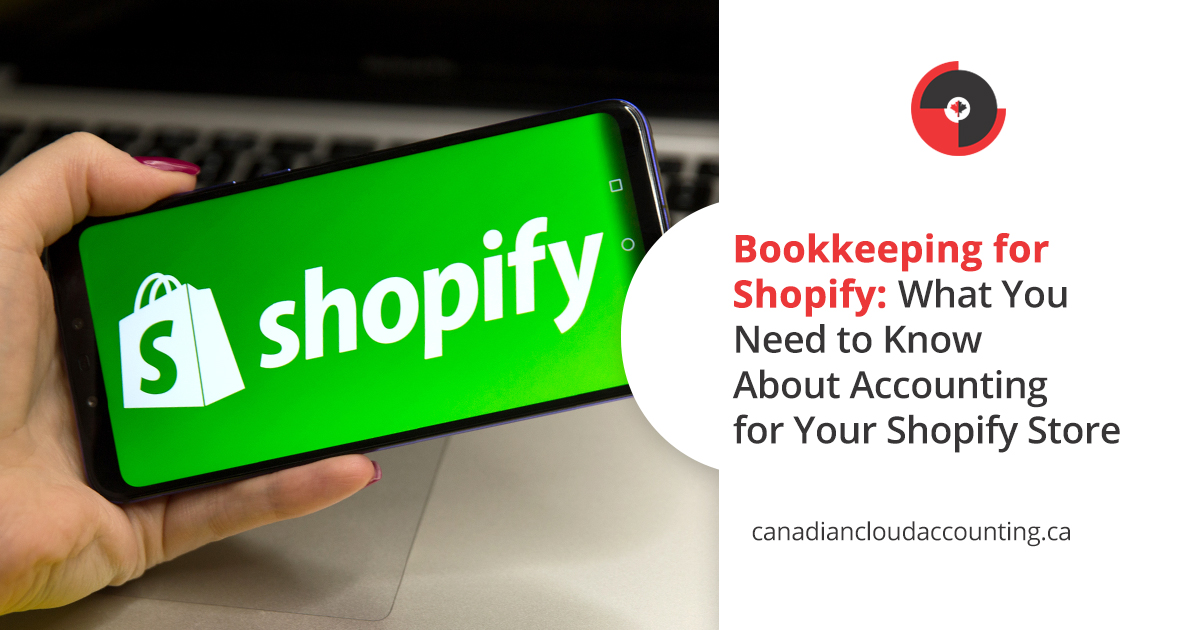 When you first started your Shopify store, did you consider the aspect of bookkeeping for Shopify? There can be a lot to learn!
When people first come up with the idea for an e-commerce business, they rarely consider the nitty-gritty details that come with it. They excitedly say, "I'm going to sell these awesome products," but rarely follow that up with, "And I'm going to use THIS inventory management system!" 
However, if you want to start a successful e-commerce business on Shopify, you're definitely going to need to learn how to manage effective bookkeeping for Shopify. Accounting for Shopify can be complex so here are some tips to help you get started!
The Reality of Owning an E-Commerce Business: Accounting for Shopify
The difference between successful businesses and those that fail is often comprehensive bookkeeping and accounting.
With tax time feeling like a long way off, you might not be thinking too hard about deductions and tax credits that could save you a bundle. That's a mistake! Rather than only focus on the current moment, you need to plan for the future. That's what proper bookkeeping for Shopify is all about!
For example, you'll want to focus in on your daily receipts for your Shopify business. Everything you purchase for your business needs to be carefully catalogued and tracked. This ensures that everything will be in order come tax time so you'll be able to claim (and never miss) legitimate business expenses. Whether your receipts are being printed off, emailed, or physically sent to you, they need to be kept organized in your bookkeeping software of choice. 
Some people prefer to have paper copies of everything as backups in case of a catastrophic computer crash. While this method has its merits (especially if you're using a desktop-based accounting program), we prefer to keep everything in the cloud using a cloud-based accounting program. Our preferred accounting for Shopify system is Xero. With everything in the cloud, you can be assured that you'll never lose a document while saving valuable space in your office or home. This high level of organization will also save you (or your accountant) time come tax season, as everything to do with your accounting for Shopify will already be exactly where it's supposed to be!
Bookkeeping for Shopify: Cash Flow
Another advantage of excellent bookkeeping for Shopify is that you can easily keep an eye on your current cash flow. Some Shopify stores underestimate their expenses, leaving them cash-poor at times when they need funds to stay afloat. Knowing how much money you have at any given time will help you streamline your purchases, ensuring that you rarely overextend yourself or your finances.
Bookkeeping for Shopify: Business Planning
Another reason why you want excellent accounting for Spotify is to get a snapshot of your business at any given time. We usually suggest taking a deep dive once a month to make sure you're aware of any new expenses or spikes in cash flow. This can also give you a bird's eye view of what is and is not working for your Shopify store, allowing you to cut unnecessary costs. Once again, to make this easy, you want to use a cloud-based bookkeeping program that has excellent reporting functionality, like Xero.
Bookkeeping for Shopify: Organizational System
Bookkeeping for Shopify all boils down to organization. While your parents might have been able to get away with using a shoebox full of receipts as their bookkeeping method of choice, things have changed. With digital revenue streams, things are so much more complicated now. Thankfully, there's excellent bookkeeping software out there that can simplify things for you and your finances! 
Our favourite is Xero and we are bronze level partners specializing in the platform. QuickBooks Online (QBO) is another option. These cloud-based accounting programs can help you do billing, invoicing, and payroll from wherever you are, on whatever device is handy.
While QBO offers excellent accounting tools, we feel that Xero is better suited to bookkeeping for Shopify. It has outstanding reporting features, can help you keep track of inventory management, and is even affordable for new Shopify stores!
Even better, both programs are easily integrated into Shopify, simplifying your bookkeeping challenges even more! Whichever you choose, both programs are excellent. It mainly comes down to personal preference and which you're more familiar with using.
Bookkeeping for Shopify: Hire Someone or Do It Yourself?
During the early days of your Shopify store, chances are that you're going to be tight on funds. One of the ways that you can save yourself a bundle is to take care of your own bookkeeping. 
If you've never done bookkeeping before and have no idea how to use cloud-based bookkeeping programs like Xero or QBO, we can help. Our bookkeeping training programs are designed to teach you how to set up your books, templates, invoices, payroll, and more. The best thing is that you can do it remotely from your own home at a time of your convenience. It's the perfect solution if you can't afford a bookkeeper yet.
However, if you've reached the stage where you CAN afford a bookkeeper, we can help there too! If you want someone to handle you accounting for Spotify, we'll give you the support you need with virtual bookkeeping services. Shopify is one of our specialties and we'll keep your finances and inventory in excellent order. 
Contact us today if you'd like to learn more about how Canadian Cloud Accounting can help make your Spotify business a success!